Tris J Carta DMD, MAGD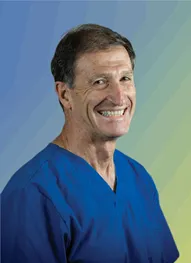 Hi Everyone! My name is Dr. Tris J. Carta, and I am a General Dentist treating patients from 1 to 99 years old. I am trained to treat a wide range of dental needs from anxious patients, cleanings, fillings, root canals, implants, and crowns. We use up-to-date technology and equipment including nitrous oxide and digital photographs.
I am most proud of our team. We work well together to create a great dental experience for my patients! My family is very important to me, including my wife Angelee, my son Raymond and his wife Jessica (as well as my grandson Tris and my granddaughter Lucia), and my daughter Carolyn and her husband Tyler. I am an avid runner and skier. I have also been the President of the Manchester Road Race for the past 17 years!

Dr. Carta's education:
Graduated from Roger Ludlowe High School, Fairfield Connecticut 1973
Graduated from University of Michigan Ann Arbor, Michigan 1977
Graduated from the University of Connecticut School of Dental Medicine in 1982
Completed one year General Practice Residency program at Saint Frances Hospital, Hartford, Connecticut 1983
Fellowship in the Academy of General Dentistry 1990
Mastership in the Academy of General Dentistry 2006
Member of American Academy of Implant Dentistry, 2007